If you are a baton twirler, twirling coach, contest director, corp director or twirling parent, we want to hear your twirling news! Send us your photos, short description or longer write-up. Write to news@twirlzone.com today!
11/06/2012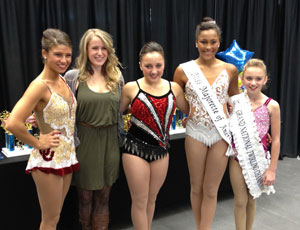 There was record attendance at this year's Mid-America Celebration of Twirling Contest and Clinic. The event was themed "Reach for the Stars" and many twirling stars were present for this 2-day event including Megan McGeary, Chelsea Russell, Savannah Miller, Simone Esters and Grace Wood.
Read more about this exciting event!
read more
10/27/2012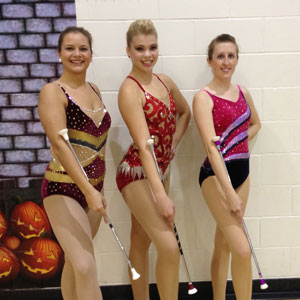 TwirlZone is relaunching our site with some highlights from the Spooktacular Baton Twirling Contest held in Omaha (Bellevue), Nebraska. Twirlers from Iowa, South Dakota and Nebraska dressed up in their Halloween best for this fun event!
Read more about this fun twirling event...
read more