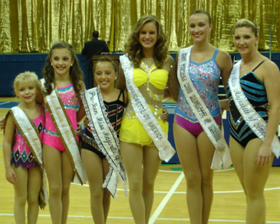 NBTA Nationals competition came to a close with newly crowned champions for all to marvel. Twirling was celebrated with a week long competition held at Notre Dame University in South Bend, Indiana. Twirlers from all over the US and Canada traveled various distances to compete on a national level.

This was an especially competitive year as advanced twirlers, teams and corps strived to qualify as part of Team USA for the upcoming NBTA International competition to be held in the Belgium, spring of 2009.

Grand Corp twirl-offs held on Friday afternoon produced the following champions:
Dailey Debutantes – 2008 Grand World Parade Corp (Live Music) Champions
Sue's Stepper-ettes – 2008 Grand World Twirling Corp Champions
Julie's Touch of Silver – 2008 Grand World Parade Corp (Recorded Music) & Show Corp (with props & scenery) Champions
Modernettes – 2008 Grand World Show Corp (with props) Champions
Florida Super Stars – 2008 Grand World Flag Corp Champions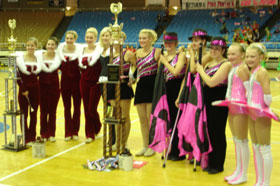 The National Collegiate Twirling Championships had the audience cheering on their favorite college twirlers. To add a little fun to the contest, contestants were asked various questions related to their College and Major. Karrissa Wimberley, was announced the Collegiate Solo winner.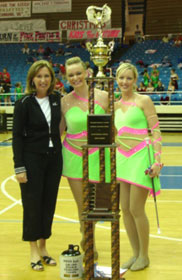 The top 5 in the Junior and Senior Dance Twirl and Twirl Teams competed on Saturday morning. Wheaton Majorettes were the strong finishers taking numerous titles in Tiny Tot, Juvenile and Junior Dance Twirl divisions. The Dynamics of Maryland were announced winners of the Senior Dance Twirl Teams. While Wheaton and the Dynamics also won a majority of the Twirl Team divisions, Heidi's Heroes swept in to take the Juvenile Small Twirl Team title.

The National Majorette event closed with some exciting no-drop routines. Top three in this event will go to the NBTA Worlds. Winners include:
Preteen National Majorette - Savannah Miller
Junior National Majorette – Kristen Scali
Senior National Majorette - Karrissa Wimberley
In addition, there were many individual winners in the advanced divisions of strut, two-baton, rhythmic twirl, men's solo, men's 2-baton, and duet are on their way to NBTA Worlds.

2008 Miss Majorettes in the four youngest divisions were named:
Kylie Cates of Ohio, Little Miss Majorette of America
Braelynn Neely of West Virginia, Juvenile Miss Majorette of America
Savannah Miller of Missouri, Pre-Teen Miss Majorette of America
Nicole Jensen of Iowa, Jr. Miss Majorette of America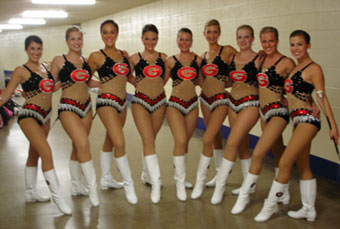 The AYOP Big Show wrapped up with the announcement of the Miss Majorettes in the older divisions. Danielle Vanscoyk of Maryland was crowned 2008 Teenage Miss Majorette of America and Tiffany Reicosky of Lansing Community College was named 2008 College Miss Majorette of America.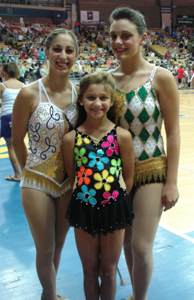 During these final ceremonies competitors were reminded that they are all winners. TwirlZone would like to congratulate all performers and coaches on a job well done!

For more results, visit the NBTA home page at www.batontwirling.com.

More photos coming soon!!