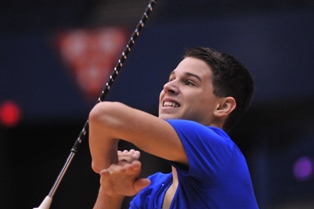 Team USA members among athletes demonstrating skill in unusual sport!

Savannah – Nearly 800 athletes from 24 states and Washington, D.C. will demonstrate their skills in the sport of baton twirling as they compete in the 2010 U.S. National Baton Twirling Championships and International Cup Qualifier, July 12-17, at the Savannah Civic Center. The competition, which is sponsored by the United States Twirling Association (USTA), runs from 8 a.m. to approximately 5 p.m. each day and is free and open to the public.

"USTA is looking forward to returning to Savannah for the 2010 Championships," said USTA President Diana Loomis. "We first brought our championships here in 2006. Our staff enjoyed working with the Savannah Civic Center and the Savannah Convention and Visitors Bureau, and our athletes and their families enjoyed Savannah's southern hospitality, interesting history, and wide variety of activities and amenities."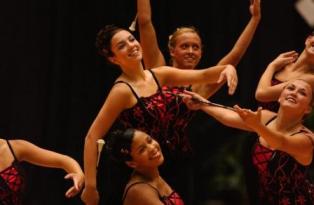 During the National Championships, male and female athletes, who range in age from three to 48, will compete for national honors in individual and group events, including:
-Solo – an exciting event using one baton which is rolled, flipped and tossed around the body and through the air at great speed
-2 Baton and 3 Baton – highly difficult events using two or three batons which must be kept moving at all times -Strut and Dance Twirl – beautiful but demanding events combining twirling with dance and gymnastics
-Teams – the crowd will be on its feet as groups of twirlers perform synchronized twirling and challenging exchanges

Among the national competitors are the members of Team USA, the athletes selected in March at the U.S. Trials to represent the United States in the twirling equivalent of the Olympic Games – the World Baton Twirling Championships – to be held Aug. 4-7 in Bergen, Norway. They include Team USA veterans Jason Lee of Washington, D.C., who will attend Harvard Law School this fall, his sister Monica Lee of California, Jenny Hannah of Tennessee, and Jennifer Marcus of Florida, who twirls for the NBA's Orlando Magic.



"These are some of our nation's best sport baton twirlers," said Loomis. "It will be a treat for Savannah sports fans to seem them in action during the National Championships."

The top national competitors will be featured in the National Championships Finals Show, beginning at approximately 3 p.m. on Wed., July 14. The show is also free and open to the public.

Other events taking place during the National Championships include the International Cup Qualifier, where athletes will vie for the opportunity to represent the U. S. in the 2011 International Cup Competition, which will bring athletes from around the world to Jacksonville, Florida in August 2011.

The World Baton Twirling Federation (WBTF) sponsors the World Baton Twirling Championships in even-numbered years and the International Cup Competition in odd-numbered years.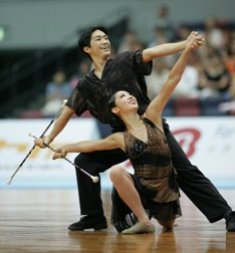 "Baton twirling is a popular sport in the U.S. and many other countries," said WBTF President Sandi Wiemers. "Although some people have an outdated perception of twirlers as the 'majorettes' of the 1950s and 60s, baton twirlers are athletes who demonstrate many of the same skills and qualities as competitive runners, gymnasts and figure skaters."

"Twirling is a sport that combines athleticism with artistry," added USTA's Loomis. "It also helps young people develop positive self-esteem and valuable life skills, such as goal-setting, self-discipline and time management."

For more information about the sport of baton twirling and the United States Twirling Association, visit www.ustwirling.com.

Press Release and photos provided by USTA